Cottage Floor Plans. Something for Everyone.
Whether you like the idea of a larger or more intimate cottage, we have an array of floor plans to choose from in one- and two-bedroom options.
Depending on the cottage you prefer, you can enjoy sunrooms, patios, dens, garages, and more. And, there are plenty of opportunities for you to customize your cottage to complement your own personal style.
Vernfield
Our most intimate cottage design, featuring one bedroom, one-and-half bathrooms and an oversized one-car garage is 1,038 square feet.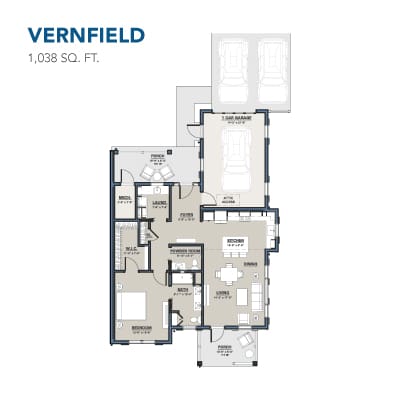 Mainland
Our midsized cottage is available in either 1,422 or 1,562 square feet and features two bedrooms, two bathrooms and a two-car garage.
Lederach
Our largest cottages are 2,051 square feet and feature two bedrooms, two bathrooms, a den, and a two-car garage.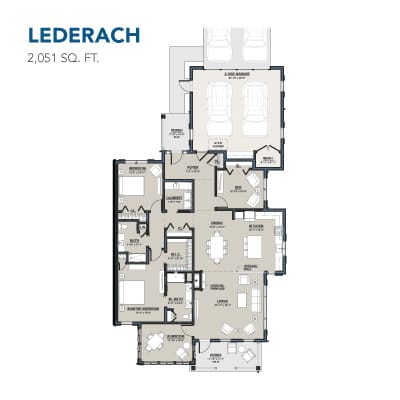 Scenic Campus
Step outside your new cottage and enjoy a stroll on our beautifully landscaped, 100-acre campus, pondside labyrinth for peaceful reflection and scenic views of our historic red barn.